---
This post contains affiliate links. If you should purchase from any advertisers, I may receive a small commission at no extra cost to you. I appreciate your support. Affiliate links are marked for your information. Thank you.
---
---
Oh, I Should Have Stayed Awake More In Class!
---
The Correct Writing Tool For Bloggers
I have had,  I know many other bloggers have had, who may be writing for the first time in a long time, many spelling and punctuation errors that are habits.
Struggling to master the art of writing without having someone proofread every article and sentence is what we face alone.
---
How Are You Spending Your Time?
---
Instead of focusing on content and value, we can get bogged down with correcting errors and, even worse, find out through others telling us we have many spelling mistakes on our blog.
Errors are one sure way to turn people off because no one reading your content wants to be bothered or distracted with lousy grammar and spelling issues.
You may be an expert in many things, but if the reader struggles by reading your content, they will likely not be back anytime soon.
I know this first hand and am grateful that it is something for which I now have the perfect solution.
I will briefly tell you my own experience, and you may take it for what it is worth.
After almost eight months of writing daily, I can honestly say, Grammarly has dramatically changed the quality of my writing and my confidence.
---
---
If Feels Like Christmas!
---
You know that feeling you get when someone helps you in a significant way, and it did not cost you anything?
Perhaps you had never known the person before, and they seemed to come out of nowhere?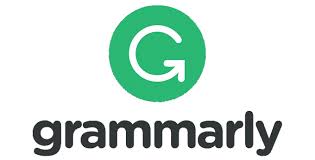 That is what happened to me with Grammarly, and the timing was perfect.
Having nothing but a foggy recollection of high school English class and years of bad habits and laziness, my blogs looked like a Christmas tree threw-up all over the page once the WordPress spell checker would lay hold of it.
Unfortunately, many times it did not work correctly or changed words incorrectly.
Consequently, there were far too many times that I posted content with spelling errors and bad sentence structure, thinking that it was fine.
Add to those errors multiple incorrect or missing punctuation, and I was repelling more traffic than I care to remember.
---
A Blessing In Disguise 
---
Perhaps it was a blessing when my 35 plus blogs were all deleted and lost forever through a freelance incident in which I learned some tough lessons.
It was about when I began to rebuild my website from scratch that Grammarly appeared out of nowhere.
I do not even remember how or the specific day.
Every time I write, I know that there was this angel next to me catching every misspelled word, lousy sentence structure, and punctuation mistake I made.
I have become so grateful to have a tool like this as it has begun to finally cause me to think more as I am writing just by way of repetition of messing up so often and being corrected consistently.
I still make a ton of errors, but I don't have to worry about them getting through to the end product.
If they had chosen to charge me per misspelled word, my debt would rival our national debt here in America.
Instead, they offered a free service that cost me nothing.
I am not talking about some e-book to get your email type of thing. Grammarly provided and still provides me with my assistant. That is the way I see them and what they do for me.
---
Paying It Forward
---
When I saw the opportunity to become an affiliate for them, I jumped at the chance.
Even though that is not specifically the type of business my website is about, my website exists the way it is in part because of their great service to me.
So I want to let those who may be starting out writing again or just anyone who needs to know their content is sound and accurate that this is the best tool for writing I have ever used.
What topped it off was that they also send me updates on the words I misspell and the total amount of words I write each week, and how that compares to everyone else using their service.
To me, that was a welcomed message among so many other spam and advertisements from other businesses that filled my mailbox daily.
They congratulated me and made me feel good when it seemed like no one else did.
When someone comes along who encourages you and never pushes for anything in return, those are the kinds of relationships, business or personal, that I want to keep and develop.
---
You Can Use The Basic Free Service
---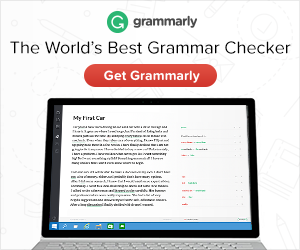 And look, I never paid them a dime.
I plan to upgrade from the free membership because I have special needs with my creative take on vocabulary and sentence structure, but if you don't want to pay for anything, use the free service.
Either way, this is the best tool that I use every single day.
You don't have to be perfect, and you need an ideal assistant, and Grammarly is the way to go.
If you have a website or a way to promote them yourself, here is how it can benefit you to make money and have a great service at the same time. It's a win-win situation!
LOOKING FOR OTHER TOOLS FOR YOUR BUSINESS OR WEBSITE? CHECK OUT THE AFFILIATE MARKETING TOOLS DIRECTORY HERE AS WELL AS MANY OTHERS THAT CAN HELP TO FIND WHAT YOU ARE LOOKING FOR.
Images, Videos, And Creatives 4 Your Website
Affiliate Marketing Tools Directory
Where to Submit My Blog or Website? Tell The World!
Website Hosting & Builders Directory