Luxury Affiliate Programs
(And Top Paying Programs)
---
---
This post contains affiliate links. If you should purchase from any of the advertisers, I may receive a small commission at no extra cost to you. I appreciate your support. Affiliate links are marked for your information. Thank you.
---
---
Info:   Promote Yachts,  sailing boats, motor yachts, super-yachts, corporate entertainment, and event boats – worldwide.
10% commissions –  30day cookie.
---
Info:  HIgh paying investments, promote their two very high ticket investment products.
Commissions from $788-$1,750 (yes, really!)
I am an affiliate for this company and for more reasons than just trying to earn commissions. I have learned from these gentlemen how to invest your money based on high-quality information that is not as risky, and the returns and benefits are much larger. You get the deals they are making from high-detail research combined with successful experience and expert knowledge. I am taking their advice based on sound research that makes sense and is proven to work in the past.
---
Info:   Claim the largest selection of luxury brands and boutiques from around the world. You will need to have a fashionable and stylish website to be considered. They are looking for websites to promote their products that specialize in fashion, lifestyle, beauty, and design.
10% commissions, 30day cookies
---
Gabriel & Co. 

 
Info:  Fine jewelry and Bridal. Engagement, wedding, necklaces, rings, earrings, and bracelets
Earn $20 per lead, 5% per sale.
---
Info:   Fine watch brands such as Rolex, diamonds, engagement rings, and other fine jewelry. (US, Asia, Europe)
Sign-up through ShareASale Affiliate Program
3% commission, 15day cookies (avg. order is $1,078.oo)
---
Info: Customers can find some of the world`s most distinct resorts at insider pricing, including cruise ships, 5-star resorts, Spa`s, food, and wine.
4-6% commissions with 60day cookies
---
Info:  Fast-growing precious metals dealer located in the United States.
$16 flat commission
---
Info:   The largest privately-owned cruise ship company in the world.
Sign-up through Rakuten Affiliate Program
$100 per sale, 30day cookies
---
Info:   Online retailer for Women's Luxury Fashion. Seeking elevated fashion-forward websites to join their affiliate program.
8% commissions, 30day international cookies
---
Info:   Luxury fashion designer. "We are looking for best-in-class, fashion-forward websites to join our invitation-only, complimentary affiliate program."
Up to 6% commission
---
Info:   A Global Luxury Hotel company with locations in India, Indonesia, UAE, Egypt, Mauritius, and Saudi Arabia.
6% commission, 30day cookies
---
Puffy Mattress
Info:   Featuring the self-cooling memory foam mattress, their products have exceptionally high reviews and offer 2x`s the industry standard in commissions.
$300 per sale, 190day cookies
---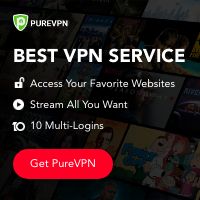 (affiliate)
Info:   Private network provider
40% commissions-top of the food chain
---
Info: Via Wealth RA Partners,  promote Regal Assets' offers for investment products to your audience and earn healthy commissions. They offer the industry's highest payouts (by far) for financial professionals who refer their clients to their offers.
Pay-per-lead, pay-per-call, and rev-share for the life of the customer.
---
Info: Designer clothes like Gucci and accessories and have been around for a long time.
U.S. commissions 3% – U.K. up to 5%- 14day cookie
---
Info:  They provide access to over 12,000 yachts worldwide.
Pay-Per-Sale 50.00 € EUR for each sale you deliver. No reoccurring commissions.
---
info:    Saks Fifth Avenue is a world-renowned retailer and an international fashion authority. Designer apparel, jewelry, handbags, shoes, cosmetics, gifts, and more.
sign-up through Sovrn Commerce (Viglink)
6.00% commission (Saks AUS)
5.00% commission (Saks UK)
3.00% commission (Saks CA)
3.00% commission (Saks US)
---
Info:
Promote the Sandals and Beaches' well-known brands  16 Carrabean Luxury resorts. They offer romantic vacations, honeymoons, and destination weddings.
3 month EPC $137.99. 60-day  return cookie for increased commissions.
---
Info:   More of a digital business system with tools, training, and everything you need to create a successful online business.
Up to $8,000 per sale, back-end, up-sales, and second-tier commissions.
---
Info:   Modern, garden-inspired home goods such as planters (high-end, expensive) for residential, business, hotels, restaurants, sports complexes, and more.
Sign-up through ShareASale affiliate program
8% commissions (average sale is $707.99)
---
Info:   Search and charter a private jet from over 10,000 aircraft in more than 40,000 locations worldwide.
30% profit share, earn thousands of dollars for every flight booked.
---
Info: Promote affordable car rentals with VIP service.
50-75% commissions. Easy sign-up, tracking, and monthly payouts.
---
Info: They are a website hosting and building platform that uses WordPress and has a massive amount of quality training to teach their members and excellent tools and service. They also have an excellent affiliate program with lifetime cookies.
STARTER Member Commissions:
Initial $19 offer, Commission = $4
$49/mth, Commission = $11.25 recurring
$234/six-month, Commission = $54 recurring
$359/year, Commission = $87.50 recurring
PREMIUM Member Commissions: (100% higher commissions!!!)
Credits: They Set-up their account => $1 (per referral)
Domain Purchases: => $1 recurring
Initial $19 offer, Commission => $8 (one time)
$49/mth, Commission => $23.50 (recurring every month)
$234/six-month, Commission => $108 (recurring every six months)
$359/year, Commission => $175 (recurring yearly)!
---
Info: Can promote engagement rings, wedding rings, gemstones, and fine jewelry.
5% commissions on all sales, 45day cookies.
---
(affiliate)
Another high-paying program you can join, I did.
---
---
Much more coming soon. Here are some other directories you may want to check out here at Neatfreaker:
---
Website Hosting & Builders Directory  (NEW)
Search Engines And Directories A-Z
Health And Fitness Affiliate Marketing Programs
Affiliate Marketing Tools Directory